Actor Yoo Ah-in [10Asia/Chae Ki-won]
"But I'm just a 25-year-old small actor," reasoned Yoo Ah-in during the interview. Nonetheless there are certain things in life that cannot be measured by size. True to his words Yoo is by all means not a big Hallyu Star who makes big bucks every year nor an accomplished actor with years of experience. But the most important question here is how 'irreplaceable' he is. And so far, the answer is that he is not, both as an actor and as his plain self. Sure, there have been many young actors who have been icons of youth. They all carried that air of restlessness typical of young age, expressing defiance toward the world they live through a melancholy gaze or other helpless gestures. But Yoo has been youth itself. Through him, we have witnessed the beauty, the frustration and the despair that youths experience. Gone is the boy who put on a carefree smile on KBS' youth series "Ban Ol Lim," and was replaced by Jong-dae from film "Boys of Tomorrow" (2006), who falls into a state of restlessness. The image was then followed by "Shim's Family" (2007) where Yoo's character refused to accept the pitiful reality he was in while going head-on with the world in "Antique" (2008). Those world of boys he depicted, although not much to look at, sometimes pointed to no exit but they all always laughed and through that laughter we are able to understand that they will survive the trial to become someone great.

However Yoo as Moon Jae-shin (nicknamed "Geol-oh") from KBS series "Sungkyunkwan Scandal," did not smile. Although this is not the first time he took the role of a sad and hurt youth, even then, Yoo smiled and expressed his feelings well but this time such was not the case. He found his latest role -- angered by his father and the world, heartbroken by the death of his brother and just gazing at the woman he loves -- was anything but easy. It was only after Jae-shin who was trapped in his own pain, which allowed him to laugh and cry to his heart's content, were both Jae-shin and Yu Ah-in able to crack out their shell. Certain prejudices he held against his fellow actors who were big names, idols or female actors, also eased considerably as they all became one in the drama. "Much of my prejudice has been removed. My being able to accept them with more composure is similar to Jae-shin's finally accepting Yoon-hee, Sun-joon and Yong-ha as friends -- kind of like my way of growing up."

Yoo Ah-in has indeed gone past the times of adolescent despair that used to be expressed as "neither too bad nor sad even if not waking up the next day," to settle down as full actor. But while refraining from talking anymore about his future, when 10Asia turned the conversation to ask about his favorite music, the young actor brightened up. He said he listens to music when he wishes to immerse himself deeply into something. Rummaging through his iPhone he let the interviewer listen to the songs he loves, one by one. Join the fun by reading below.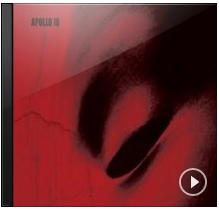 1.Apollo 18's "Red Album (Expanded Edition)"
It isn't all that hard to describe what experts think of the group Apollo 18 judging from several rookie-of-the-year awards the group was bestowed with in both 2009 and 2010. But without hearing their album's first, there is no way to understand the true value of the group, which was made with a clear start and ending like a well-made epic. The number Yoo picked as his favorite was "'Warm." "It's a performance piece as good as any other bands around the world. It starts with a whisper of the wind taking it slow until the 'ding ding ding' o the guitar sound which makes whole music it powerfully descriptive and large in scale. You end up feeling totally refreshed after you listen, as if getting drunk and finally getting things off the chest by spilling all your thoughts (laugh)."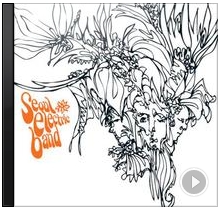 Seoul Electric Band's 2nd album "Life Is Strange"
"Normally when there is a band you like, most people also try to find out who the members are and all that details but I just go straight into music and don't bother the rest. So I don't know who the members are (laugh). But I think Seoul Electric Band is truly has a solid group. As a fan and as part of the public I think the group is good enough to be an example of other bands," Yoo said. Seoul Electric Band composed of renowned musician Shin Jung-hyun' two sons Shin Yoon-chul and Shin Seok-chul expresses old-fashioned sentiment through sophisticated electric sound. Their second album "Vol.2 "Life Is Strange" was also selected the record of the year by the 2010 Korea public music awards. "The piece 'Spring of Seoul', especially has a terrific bass sound - will this make me sound a little smarter (laugh)? I love how the sound of the bass rises up with tension in the beginning."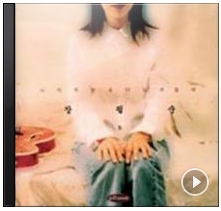 3. Jang Phil-soon's 5th album "When My Loneliness Calls Out To You
"I admired her for a long time. I tend to like guys' band more but I much prefer female voice for vocal," said Yoo. Jang has more than one voice color. From a song that sings of joy of first love to that sing of lowliness and others that express everyday life, each song sounds different depending on the situation. "I can feel a fluttering of heart in the piece 'Postman on a Red Bicycle', (offering his iPhone) Don't I sound like a DJ (laugh)? But whenever I say I listen more to indie music there are always someone who tell me not to be so harsh against dance groups in the TV. But I've never looked down on them. I even sing to the song of girl group SECRET (laugh)."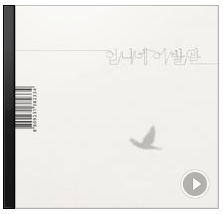 4. Sister's Barbershop's 5th album " The Most Ordinary Existence"
"I like Korean bands. I love the sentiment inside their lyrics because that's something only Korean bands can do. My favorite band which I like both vocal and lyrics is "Sister"s Barbershop'," explained Yoo. The music by Sister's Barbershop looks plain on the surface but gets better as you chew on the music like sampling good quality rice. "Lee Seok-won of the band said in his interview that the fifth album is the result of repeatedly cutting down a rough gemstone until it became round. That's what made me scared (laugh). Although I listen to the album because I like it very, very much I sometimes feel suffocated by the by its weight, too. My favorite in the fifth album is "Unexpected Fact."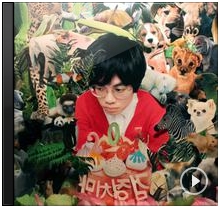 5.The Black Skirt's "201 (Special Edition)"
It's hard to believe this is Bryan Cho's first album given the quality of the music and the way the musician has packed a sentiment raw almost to the point of immaturity. "'Black Skirts' gives me an image of fishes jumping around. There is an unexpected twist to the music and lyrics are quite original, too. My favorite is 'Puppy' and 'Dientes' but "Puppy" is very provocative. I thought my life is pretty original, too but compared to him… (laugh). That's why I sometimes envy musicians. You can directly express yourself on the album. Unlike actors whose work is a collaborative project, music can be expressed individually. As for 'Dientes', please don't miss its music video made in animation."

Reporter : Lee Ji-Hye seven@
Photographer : Chae ki-won ten@
Editor : Heidi Kim heidikim@
<ⓒ10Asia All rights reserved>