by: Raine
---
This review I present to you as a long-promised work I promised my friend, King of Beer. He told me time and time again that this show was pure k-drama gold. After watching it not once, but three times, I set myself to writing this review. It's rather massive because, well, he were right.
"Answer Me 1997" is amazing.
"Answer Me 1997" features Jung Eun-ji, Seo In-guk, Shin So-yul, Eun Ji-won, Lee Ho-won and Lee Si-eon
It was a completely visceral show for me. I didn't think while I watched. I laughed, cried, cringed, yelled, and smiled without even realizing it. It was like I was part of the show, living it and feeling what everybody was feeling. It was nostalgia to the nth degree.
I started high school in the '90s and even though I'm American, the similarities in high school, friends, music, fangirling, arguing with parents, leaving for college, growing up and remembering the good ol' '90s were scarily uncanny. It was like they were telling my story.
It's the story of each kid who ever became an adult. It's the story of each adult who sees the child they once were within themselves.
As adults, we long for the past and what it meant to us. And that's what this show does for us. It brings us back. Or it brings "back" to us.
Answer me, 1997. Do you hear me? I think it's time for you to visit. (Without the bad hair.)
Plot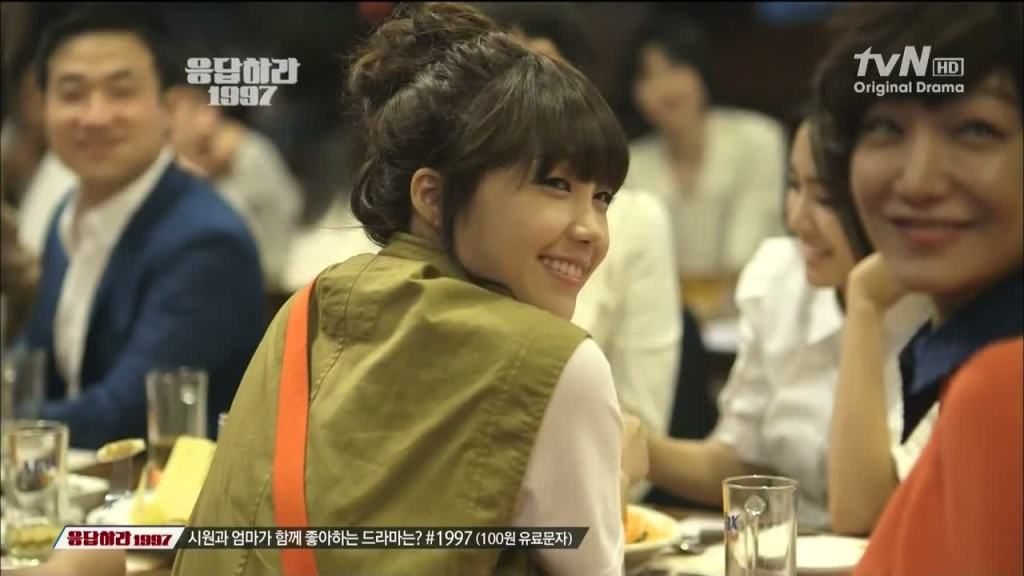 The story centers around two time periods: the late '90s and 2012. The '90s plotline depicts everyday life as a high schooler and focuses on the tales and antics of six friends. The 2012 plotline brings the friends back together for their class reunion.
The beauty of this setup is in its simplicity. It's just basic storytelling - and then they put a twist on it. We the viewers do not get to watch '90s segments straight through and then jump to 2012. It's scrambled. It is absolutely brilliant how the director and writer interchange the scenes from different time periods, focusing on a different theme in each episode, and paralleling occurrences past and present. A question is posed in each episode and through slow reveals, we discover the answer.
Important points to note about the '90s: takes place in Busan, lots of fangirling, first loves, blowouts with parents, growing pains, passing major historical milestones in '90s Korean history. The mundane content is what makes this show special. It's stuff everyone can relate to, whether they are Korean or not.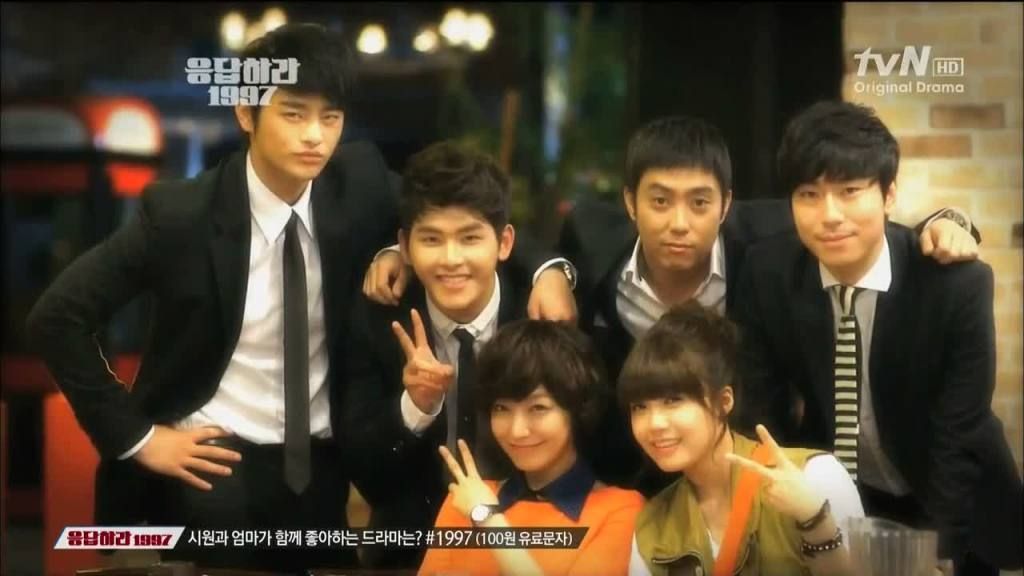 So we begin at the 2012 reunion where we meet the six main characters:
Sung Shi-won
: A fiery, hot-tempered, earnest, crazy
H.O.T
fangirl, Tony Ahn-loving woman who is a writer.
Mo Yoo-jung
: A fickle, but sweet, woman who is Shi-won's best friend.
Yoon Yoon-jae
: An uptight, brilliant man who has been lifelong friends with Shi-won.
Kang Joon-hee
: A mild-mannered, sweet, intelligent man who is Yoon-jae's best friend. Joon-hee has confided his darkest secret only to Shi-won: his first love is Yoon-jae.
Do Hak-chan
: A porn-and-alcohol-loving Seoulite who clams up around women. Because he's played by
Eun Ji-won
, the writer definitely makes some plays on his
Sechs Kies
days that are ridiculously hysterical.
Bang Sung-jae
: The talkative, rather socially inept final member of the group who rounds things out and keeps everyone laughing.
Shi-won voices over during the 2012 reunion. She explains that one couple will announce their engagement. w00t, now we can play detective!