by: Raine

---
This episode made my heart flutter and my stomach drop a bajillion times in 71 minutes. The chemistry between our OTP is hot, Hot, HOT! Our side characters are starting to fill out and I think we're finally ready to break into some major conflict. It's gonna hurt so good.
"Cheongdam-dong Alice" features Moon Geun-young, Park Si-hoo, So Yi-hyun and Shin So-yul
Episode 6 recap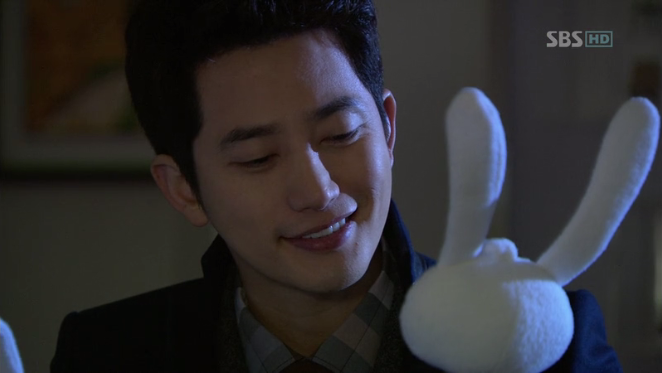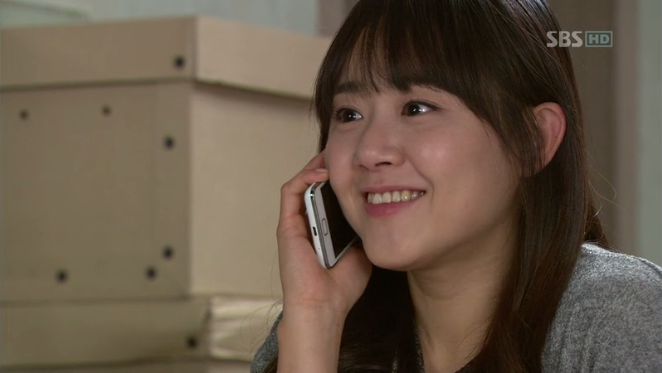 Psycho-jo and Se-kyung part ways. He goes home and unpacks his rabbits, smiling and remembering her playing with them.
She sits at her desk imagining Psycho-jo playing with the rabbits and whispering his name. When she realizes what she's doing, she shakes her head to clear it. Before she can get to work, she gets a text from the president with a picture of a happy rabbit.
Awwwwwwwwwwwwwwwwwwwwwwwwwwwwwwww.
They're both flipping out that he sent it; he's regretting, she's excited. She texts her thanks to the president and then immediately calls "Secretary Kim" to tell him the president texted her.
How telling is that? He's definitely starting to grow on her.
She thanks Psycho-jo for helping her out and then frets over his health. They hang up, smiling.
Se-kyung flips through the pictures on her phone so that she can start designing and stops on the one where Psycho-jo's face is most visible.
*squeeeeeee*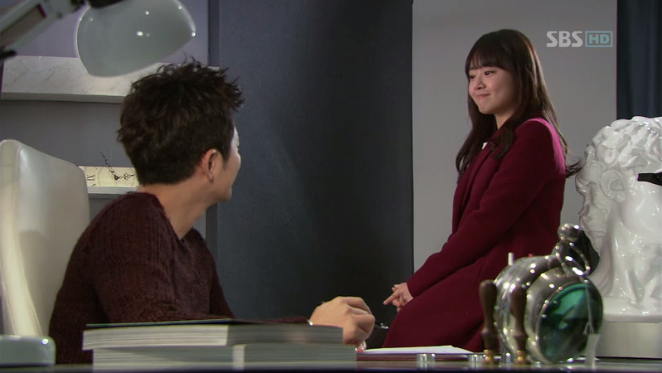 Meanwhile, Psycho-jo fills out the questionnaire and imagines Se-kyung is there asking him the questions. He can't stop smiling. We discover he likes sweets...a lot. He last cried the day he read Se-kyung's letter.
It's time for a montage of our OTP doing things for each other: he is shopping for a phone and camera for her and answering the long questionnaire while she puts everything into designing the president's party attire.
They both fall asleep in the middle of working.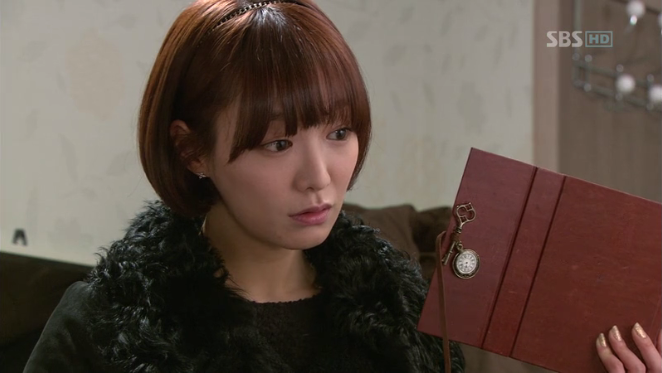 Se-kyung wakes up to Ah-jung reading Coach Tick's Wonderland journal. She is NOT happy, especially when Se-kyung admits the journal is Coach Tick's. The fight is cut short because the moving truck arrives to take Se-kyung's family to their rental place. (I think Ah-jung is renting it to them.) While dad tries to look on the bright side, Se-jin starts crying in misery.
In her new room, Se-kyung explains what has been going on in her life to Ah-jung who is shocked that she wants to live like Coach Tick. She says that she's jealous of Coach Tick. Ah-jung thinks that's all fine and well, but jealousy is for other people, not Se-kyung. She curses at people like Coach Tick.
Se-kyung admits to lying; she is jealous, but Ah-jung says that Se-kyung can't be. Coach Tick was made to live as she does, full of lies and deceit. Se-kyung needs to live as she is.
But how is that a good thing? She's living in a friend's house, working as a contract worker, running errands. If she could've lived like Ah-jung instead of Coach Tick, Se-kyung would've been happy. Not anymore though; she wants to live like Coach Tick. Right now, she's not happy.
Se-kyung goes onto the rooftop for some fresh air and Ah-jung follows. She offers to find out the president's personal information for Se-kyung, which results in a make-up between the friends. Ah-jung admits that she's worried that this path will make things harder for Se-kyung.
Hey, Se-kyung, listen to your friend.
Se-kyung says it's hard now, even after studying for so long. Ah-jung wonders if she thinks she can become better than Coach Tick. Even in the past, Se-kyung never lost to her. Then, Se-kyung admits the president is her White Rabbit.
There are so many people who could expose both Se-kyung and Psycho-jo's secrets that I'm starting to get really nervous. Ah, it hurts so good.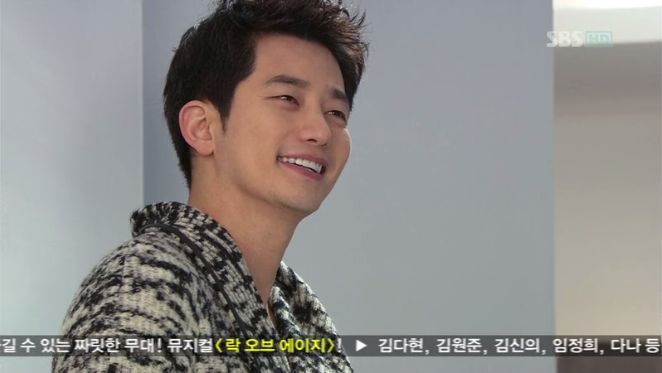 Dong-wook reads over Se-kyung's questionnaire and finds it creepy while Psycho-jo thinks it's cute. Apparently, half of the answers are lies and Dong-wook warns Psycho-jo to be careful or he may be caught, just like yesterday.
Oh please, oh please, almost get caught again. That was so funny!
Only three people need to keep their mouths shut, Psycho-jo says. Dong-wook, Secretary Moon and Driver Kim.
You sad, sad liar. But you're cute anyway.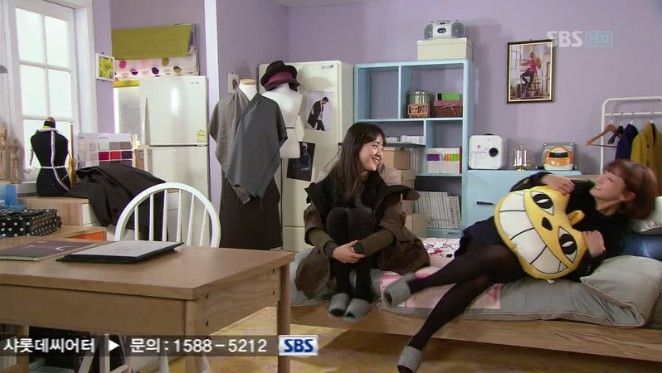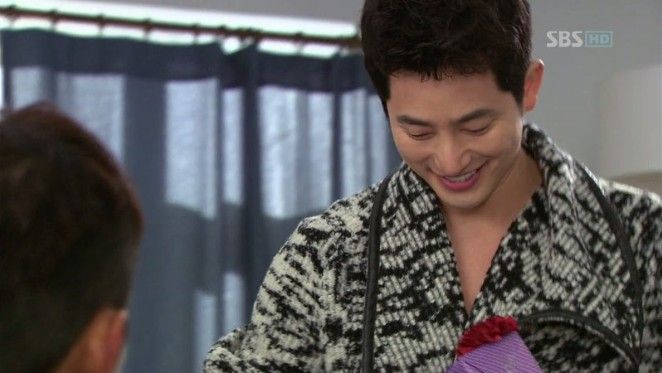 Se-kyung tells Ah-jung about Secretary Kim as her connection to the president. Ah-jung thinks that Kim is basically White Rabbit junior and she'll dig up information on him since there is no information on the president. And Ah-jung already has an in: the man she went on a blind date with was the president's secretary.
Cut to Psycho-jo worrying how to keep Secretary Moon's mouth shut. Then Se-kyung calls and he FLIPS out. He has no idea what to do until Dong-wook tells him to answer the phone.
Pfffft. So. Cute.
Psycho-jo tells Dong-wook to leave and Dong-wook grins mischievously, teasing him that he has a date. Before Dong-wook leaves, Psycho-jo wonders if the wrapping on the presents he got Se-kyung is too much. Dong-wook thinks his absolutely smitten friend is too much.