by: Raine

---
Wow, what an emotionally packed episode. Some great acting on IU and JJS's parts. Even Mi-ryeong's selfishness plays a part in her future character development. But seriously, I had tears in my eyes so may times. And again IU...*claps*
AGB Nielsen Nationwide had this episode coming in at 24.9%.
"Lee Soon-sin is the Best" is directed Yoon Seong-sik by and written by Jeong Yoo-kyeong and features IU, Jo Jung-suk, Go Doo-shim and Lee Mi-sook.
Episode 25 recap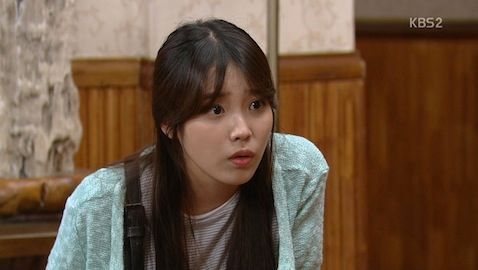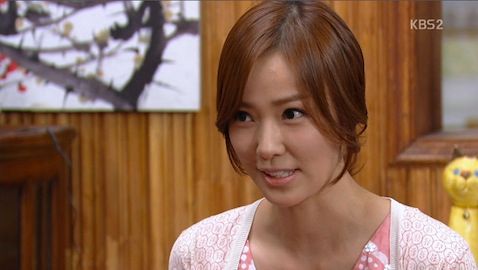 As Joon-ho stands outside Soon-shin's house, horrified by the news that Mi-ryeong is Soon-shin's biological mother, Soon-shin brings her shaken adoptive mother inside. She asks why Mi-ryeong was there; was it because of her. Hye-shin makes the excuse that Granny and Mi-ryeong knew each other from way back when so Mi-ryeong came to greet her.
That doesn't answer Soon-shin's question, but Jung-ae avoids answering and Hye-shin ushers Soon-shin upstairs to stop the conversation entirely.
Granny is devoid of energy as she wonders incredulously how Mi-ryeong could be so brazen as to treat the family that way. On top of that, she wants to tell the world about their family business. She begs Jung-ae to promise to stop Mi-ryeong.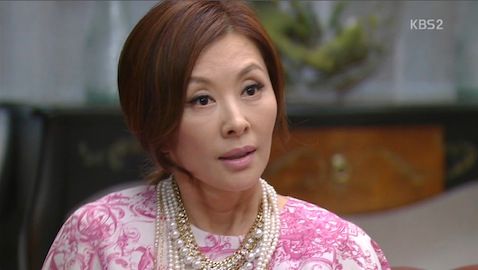 Meanwhile, a very angry Joon-ho confronts Mi-ryeong in her home. Mi-ryeong is on some serious defense, thinking she's done nothing wrong. He wants to know why she never told him about any of this and if she's told Soon-shin. Answers: because it's her business and no, she hasn't. If it's possible, Joon-ho gets even angrier. Mi-ryeong should've told Soon-shin about this before asking for the press conference - she's going to be incredibly hurt.
But Mi-ryeong, selfish and unable to see beyond her blinders, again, brushes the words of warning aside. Joon-ho should only worry about her career and should prepare the press conference. She'll take care of HER daughter.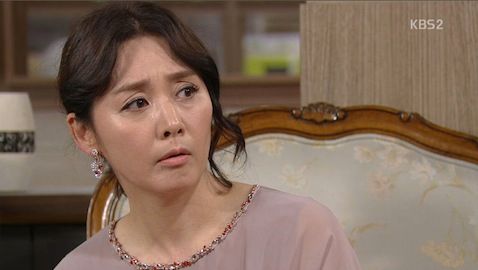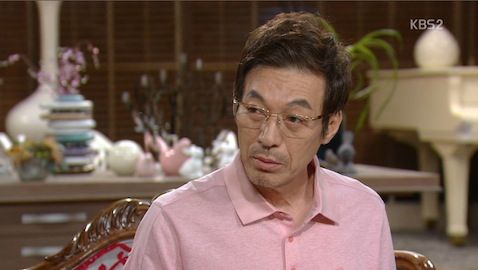 Soo-jung tries to get a hold of Mi-ryeong and of Mi-ryeong but can't. When she shares her concerns with her husband, he defends Mi-ryeong, calling Soo-jung someone who is careless of others' feelings. Again, Soo-jung is baffled that the husband who seemed to have hated Mi-ryeong has not defended her not just once, but twice.
Joon-ho comes home, sullen and depressed and is questioned by Soo-jung about Mi-ryeong; she also complains about Dong-hyuk's behavior. Both father and son leave her to complain by herself.
Luckily for me, we get to watch Hottie McHottiepants brood. Unluckily, we watch Jung-ae brood, too. And sadly, my ire towards her has severely decreased because she has been better. When she tells the truth and apologizes, then maybe I'll forgive her. Maybe. Or maybe I'll make a target out of her face and take her to the archery range on Thursday.
The next morning Granny, Jung-ae and Hye-shin, the three in the know, stare at the unfortunate Soon-shin, who DOES notice she's the center of attention. So does Yoo-shin who begs her mom to quit the chicken shop in the whiniest voice she can muster. Hye-shin tries to shush her, but she won't stop. Jung-ae ignores her and leaves the table. Yoo-shin is very confused by the bad moods and silence...as she should be.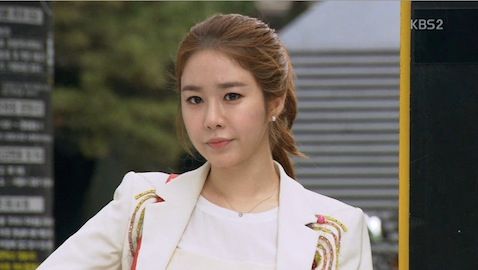 Yi-jung comes to stalk Chan-woo again, finally wearing something that looks like a dress rather than a floral shop's refuse. She invites him for lunch, but he tells her he already has an appointment. But Yi-jung isn't to be deterred and follows him out to ask him if he got her texts. He asks her to stop sending texts like that and her face falls. It's kinda pathetic that she's actually hurt by this because she let herself fall for a taken man.
Of course, Yoo-shin walks up and hears everything. She glares and marches up as Yi-jung is confessing her feeling for him. She quickly ushers him away from Yi-jung by linking her arm with his.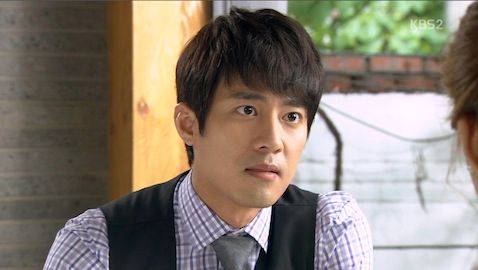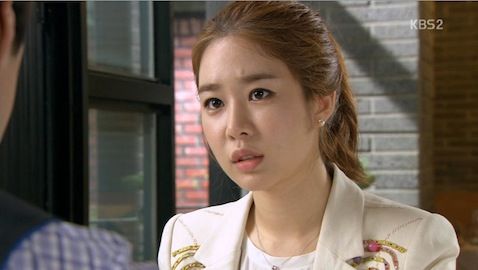 Lunch between Chan-woo and Yoo-shin is a bit awkward. Yoo-shin doesn't care about the girl he was with, but she does want him to talk to his mother and tell her mother than she can't work at the chicken shop anymore.
Hrm, how about changing your nasty attitude? Did you ever think of that?
He wants to tell their parents that they're dating. Their mothers are best friends and his mom, Gil-ja, will not treat Jung-ae badly. Yoo-shin is still skeptical. She doesn't want her already wounded mother to be treated badly. Chan-woo calls her mean and says his mother isn't that bad. Still, Yoo-shin won't budget. She even goes so far as to say that he'll let Jung-ae be a slave to his family.
Jeez, when she gets cranky, she gets mean. Just like when her father died. That bodes badly for when she discovers the truths that are ready to burst.
Yoo-shin thinks Gil-ja looks down on Jung-ae because she asked her to work at the chicken shop.
What backwards logic.
Then Yi-jung texts Chan-woo an apology and Yoo-shin grabs his phone and sees all the tests he's received from Yi-jung. Yoo-shin puts two and two together and realizes she's the girl who dropped her phone in his car. Cranky, Yoo-shin accuses him of leading Yi-jung on and being a player.
She decides to end the relationship. Angrily, he tells her to take it back, but she won't and storms out of the restaurant.